(An account of detailed information about the Platinum Jubilee Festival of IPTA as an organization.)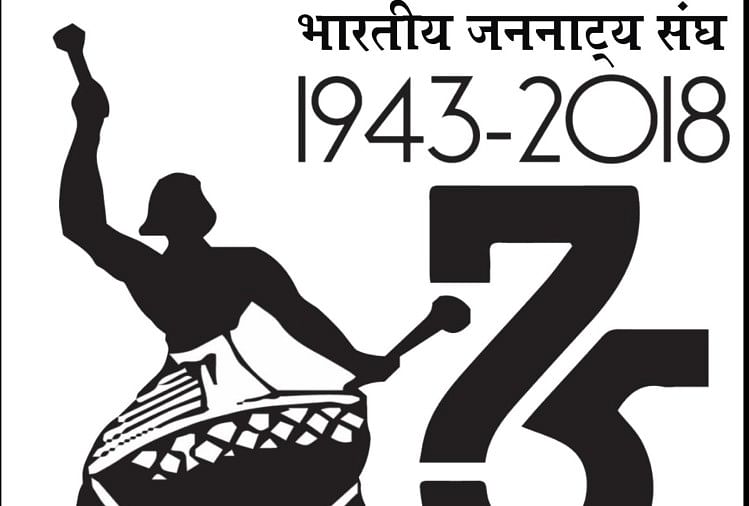 Indian People's Theatre Association (ITPA) is organizing its Platinum Jubilee celebration from October 27, 2018. Celebrities across the country, including Bollywood's renowned artist Shabana Azmi, will be witnessing the ceremony. City of Patna has been always a local stop for all the Art and Culture lovers across the globe due to its vast diverse aroma and demographics of Traditional and Ideological values. In the programme presentation will be given by the units of IPTA operating in different states of the country. The 75th anniversary celebration will be organized at various places in the city. The events include Jan Sangeet Festival, Lok Sangeet Festival, Classical Music Festival, Natya Mahotsav, Seminar, Color Dialogue Workshops and Mass Cultural March.
Taking to PatnaBeats regarding the celebrations, IPTA Patna's General Secretary Tanvir Akhtar said that "on Friday, October 26 there will be a curtain-raiser program at Kalidas Rangalaya." 'Kabira Khara Bazar', a play will also be staged written by Bhishma Sahni and directed by Tanveer Akhtar. During the wide range of celebration, from 27th October to 31st October, different programs will be held by IPTA's various companions from different states.
Shabana Azmi to inaugurate IPTA'S Platinum Jubilee celebration
Senior Bollywood actress and social activist Shabana Azmi will be inaugurating the celebration. Respectable dignitaries like Saeed Akhtar Mirza, Aruna Rai, Kancha Illaiya, Prakash Raj, MK Raina, Jignesh Mewani, Kanhaiya etc. will also be the keen advisories and part of this celebration. On this occasion, actors and senior actors Sanjna Kapoor, Megha Pansare, Rajendra Rajan, Shameek Vandhyopadhyay, Ruprekha Verma, Madhu Mansuri, Mukund Nayak, Savvy Savarkar, Jean Dreje, Madhu Mansuri, Mukund Nayak, Savvy Savarkar, Nagin Tanvir, Parvez Akhtar etc will also be witnessing the event. Jharkhand artists will be performing tribal dance in the direction of Mukund Nayak and Savi Savarkar will be inaugurating the exhibition of artwork by artists in the multi-purpose campus of Indian Dance Arts Temple. During the Platinum Jubilee celebration of IPTA, a book 'Salt' will be released by Shabana Azmi. Padmashri Shobhana Narayan and her team will present the performance of 'Mohan and Rambha' dance drama. A Sanskrit dance drama will also be performed on behalf of Sambhaji Bhagat.
---
Also Read: पटना का प्रेस जिसके पास था भारतेंदु हरिश्चंद्र की सम्पूर्ण रचनाओं का कॉपीराइट
---
Platinum Jubilee celebrations of IPTA will be organized at 5 different venues including Bhartiya Nritya Kala Mandir at Fraser Road, Premchand Theater located in Rajendra Nagar, Muktakat Sthal situated in Patna City, Bhikari Thakur Rangbhoomi and Kalidas Rangalaya at Gandhi Maidan
Programmes in all the corners of the City
On October 28, the program will be organized under the chairmanship of Asghar Wajahat, a popularly celebrated Hindi author and literary personality, in the National People's Cultural Forum Convention program. In the memory of Chandrashekhar and Safdar Hashmi in the Bhikhari Thakur Theater at Gandhi Maidan, the play "I am Bihar", "Gadhda", "Pole Open Por-Por" will be performed. In Premchand Theater, the drama 'Janjit', 'Real Weapon', 'Explosion', 'Torch Seller' will be staged in the main auditorium. In the outer premises of the theatre, the theatrical presentation will be performed by the artists coming from places like Manipur, Shahjahanpur, under the Color fountain program. The ceremony will be inaugurated by actress Sanjana Kapoor.
Panna Lal Muktakat Sthal of Patna City will be a hub for several folk song, magic show, drama, folk dance, folk song, dance drama etc.
The capital will remain drenched with discussion, song, symposium and dance drama.
On October 29, there will be a discussion on 'Indian Culture and Cultural Nationalism' in the Bhartiya Nritya Kala Mandir complex. The discussion will be chaired by MM Sethu, Ranveer Singh. Asgar Wajahat, Rajesh Joshi, Gauhar Raza, Ali Javed etc will keep their views. At Bhikari Thakur Rangbhoomi, 'Safdar Ki Bol' on behalf of Bhagalpur IPTA, 'Jai Shriram' on behalf of Karnataka IPTA, 'Ambani' on behalf of Tamilnadu IPTA and 'Kumbhakarna' will be presented on behalf of Bihar Chhapra IPTA.
'People's cultural movement and women'
Nandir Babbar, Kamayani, Noor Zahir and Sheetal Sathe will keep their views on 'Jana Cultural Movement and Women' in the Bhartiya Nritya Kala Mandir on Tuesday October 30. Also, the song will be presented in the auditorium of Bihar Industries Association. Plays and publications will be performed at the Bhikari Thakur Rangabhoomi, Gandhi Maidan.
Conviction of 'We will succeed'
On the last day of the IPTA festival, on October 31, at Bhartiya Nritya Kala Mandir, guests and members of IPTA will keep their views on the subject 'Theater, Cinema and Society'. At the same time, plays will be performed by artists at Bhikari Thakur Rangbhoomi .Alongside , the songs of Gorakh Pandey on Muktakat Parish of the Bhartiya Nritya Kala Mandir, classical dance on behalf of Saharsa IPTA, folk song by Kerala IPTA, folk songs by Punjab IPTA, folk dance of Bhagalpur IPTA and presentation of Domkuch will also be performed.
"Ham honge Kamiyab" will be the closing verses from the desk.
Do you like the article? Or have an interesting story to share? Please write to us at [email protected], or connect with us on Facebook and Twitter.
---
Quote of the day: ""You are in charge of your own happiness; you don't need to wait for other people's permission to be happy." 
― The Light in the Heart
---