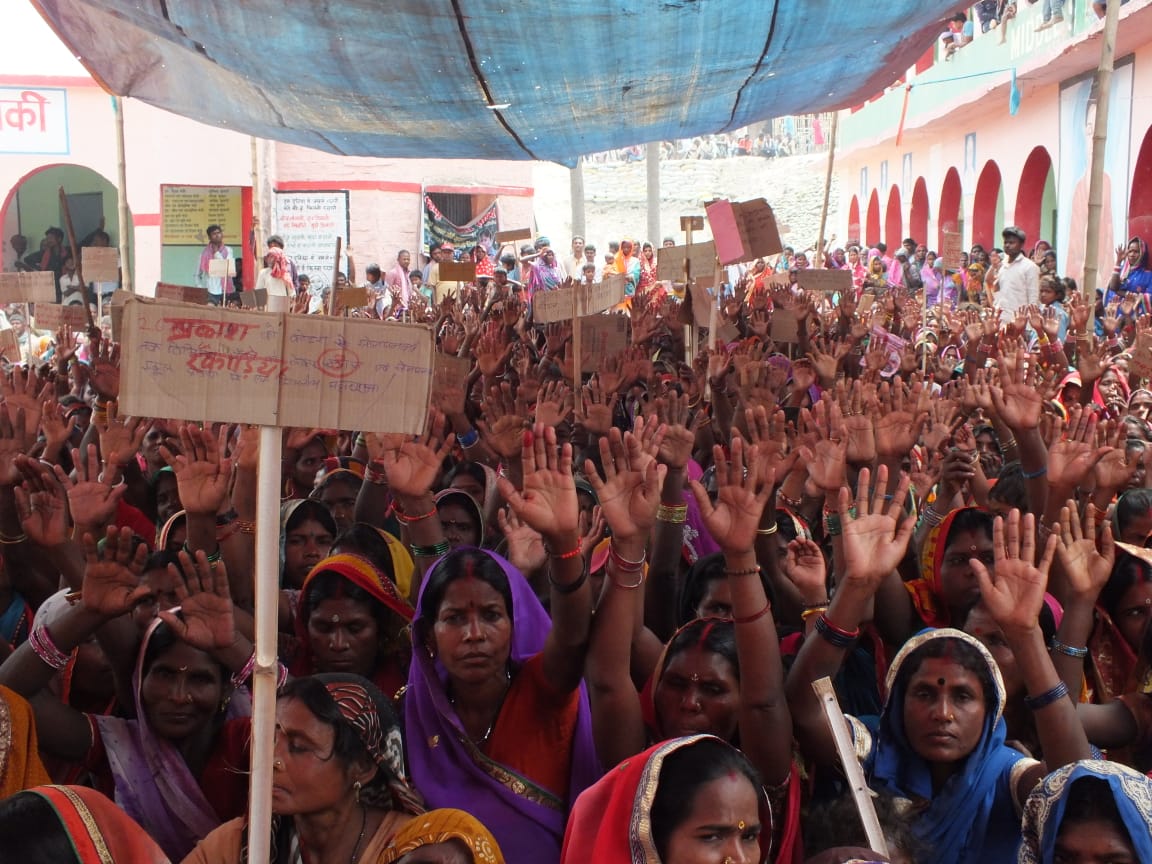 In the Indian Constitution, Article 17 abolished untouchability and declared it a punishable act, According to the article Dalits and Harijans are free to use all public services with respect and dignity and no one can restrict the Dalits or Harijans from entering temples, streets, shopping malls etc. Laws wear made in the constitution to accommodate the interests of the oppressed classes. After several moments and struggles to abolish the practice of untouchability. Today the view of untouchability is quite different from the old India despite constitutional amendments,
untouchability and caste discrimination still prevails in society. We can witness the caste system in states such as up and Bihar as it is one of the most common things.
In Indian culture, the idea of the caste system is deeply embedded. As per the tradition a person can belong to a specific cast such as Kshatriya, Vaishya, or Shudra. Untouchability is a practice done based on people's cast and their job it is one of the hierarchy in the Indian caste system.
In states like UP and Bihar Dalits living in the cities are less valuable to the practice of discrimination as compared to those who are living in rural areas rural area. People living in villages are tricked by their old traditions, belief, and practices and they refused to accept the changes made for the betterment of society.
Sanjeev Kumar a boy from Delhi and MBA graduate pursuing a career in modelling in 2005 came to Khagaria Jila of Bihar to attend a Bhoj ceremony, he saw something unreal that changed his whole life. He is such a remarkable person who gave his 14 years to Bihar for fighting the untouchability.
At that gathering, a tradition of Bhoj was arranged for the guests. Foods were served to everyone and a lot of food usually went into the dustbins.
While he was taking a stroll after the meal in a dark corner of a space he saw 3 – 4 people searching for foods in the dustbin and eating the leftover dumped into it. When he went there and asked them they told him that they were treated as untouchable and they were not allowed to enter the bhoj and to eat with other people. He was shocked and was left speechless after listening to this.
When he went back to his sister and told her about this they said that these people are untouchable and they belong to a lower caste. Her father-in-law told him that they are not allowed to mix with society and neither he was allowed to go near them.
"I returned to Delhi with my parents but the sight of these people eating leftovers refused to leave me. I was scared. Wherever I went, the picture followed me. I could not walk on the ramp. I started to dislike everything and everyone around me. Until that day, I did not know the chilling reality that untouchability was," he said.
While recalling the incident he says "I knew that untouchability existed in our country I was shocked when I observe the discriminatory practice first hand and event argued with my brother-in-law. He reprimanded me and ask me to mind my own business. How could they spend almost a lakh to feed the entire village, but be fine with people eating food that had been thrown away? He questioned As Sanjeev was unable to forget what he saw. He came back to Bihar and started tracking the people he saw that night and found them by the block campus selling the bamboo and other kinds of stuff made from it. He talked to them and understood more about their living standards. He was shocked when he came to know that they weren't allowed to take water from the Ganga River That was followed by the village and they were not having their basic rights.
While talking with them they told me that's how our society and the caste system function. we were all a part of it and there was nothing any of us can do.
"My parents threw a fit. They told me that I had no idea about the extent of caste oppression in Bihar and that anything I would do would be politicised and even come at the cost of my life. Disillusioned, I spent the next six months brooding and refused to speak to them. They eventually gave in, and I set out to Khagaria with only one goal—to empower the Dom community and help them lead dignified lives," he says
In 2006 Sanjeev moved into his sister's house. And his persistence was noticed by the Block Development Officer of that village who was rather impressed by his work he told the officer that he wanted to help the community break free from cast operation and to do that it was imperative to educate children. The officer help him by providing him with 25 children and a two-room structure where he used to teach the children.
While then some of the rumours about him started spreading like a fire that he is a Naxalite, CBI officer or a murderer across the village when this information reached his sister's household-they asked him to stop whatever he is doing or leave this house he chooses the second option as there was no way he could stop his work and went to his uncle's place in the neighbouring village. The problem continued as some of the villagers poisoned his cousin and he passed away but he was saved by the video in the nick of time and he was asked to leave his uncle's home as soon as possible after the incident.
He says by then I would become one amongst the doms. I would eat, bathe as well as teach them so much so that the villages started addressing me as Sanjeev Dom.
After so many things he also has to deal with political hooligans, Obstructions, death threats and even insults. He formed a collective comprising these communities named Bahishkriti Hitkari Sangathan, Speaking to the inhabitants, and observing their issues he used to walk 16 km across 40 villages daily. He also used to empower them as the sarpanch and other official bearers wear elected where they used to hold a meeting to discuss the various issue.
One of the block presidents instated by BHS in the Themtharakha village Ghuro Devi says that "Earlier, Doms were supposed to pick up the waste of others and take care of dead bodies. People used to force these jobs upon us. But from the day we joined the Sangathan, our condition has improved significantly, and there is less pressure to perform these jobs,"
As he remembers to start these don't wear allowed to bath in or even drink the water so his next Revolutionary initiative was padayatra to the Ganga the holy river that is out of bounds of these community equipped with their part 75 women join me in this march to the river it doesn't then who were we wear mortals to make such inhuman rules? He wanted people to know that we all are humans and if someone in a post as emitted as the DM could do it then it was high time for the cast politics to be abolished the March culminated with an event greased by the district magistrate who encouraged Sanjeev and sent out a message by hugging a Dom youth.
The work done by Sanjeev slowly begin getting noticed across different states and the important leaders used to reach out to see if he needs any support one of the Dalit women says that we had no one to fight for us until Sanjeev Ji begin his campaign his vision persistence in abolishing untouchability has brought meaning to our existence he helped us realise our right and just other thing and has preve the way for a progressive society.
The trouble didn't leave his hand and this time it was far from over as he was confronted by the Naxals. In 2010 the Naxals abducted and tortured Sanjeev as most of the villages were Naxal affected and the insurgent was not happy with the way he was functioning he was threatened directly quite a few times before when the people heard about what ensued they threatened the insurgent saying that if anything happened to him the consequences would be dire.
"My idea was to unshackle these people from the vicious circle that forced them to do inhumane jobs like manual scavenging, dry toilet cleaning and disposing corpses. They had the right to do proper jobs and not depend on leftovers. Through our organisation, we wanted to end this—for once and for all," he adds.
Nowadays Sanjeev is empowering the mushers and is closely working for them in 150 villages. In a rented house for which he pays an amount of rupees 300 in his fight for justice and equality, he left her pregnant wife and Sanjeev has never met his son his family lives in Delhi and his parents continue to help him out with her battery allowance as he dedicated his who lives to the betterment of these communities.
His Wife, in 2010 left him after just 2 years into the marriage. He sadly says that she left him when she was pregnant and I have never met my son, he includes that " all I know is that he is out there somewhere but I don't regret that choice that I have made I have whipped my tears and came to terms with my fate".